This is an easy one to make a meal for adults and a smaller one for babies too (lasts Izzy 2 dinners)

2 Smoked Haddock fillets
Pack of prawns
Potatoes
Mozzarella ball
Milk
Sauce powder
Butter

Cook the haddock however you normally do, like in foil in the over. Then pull it off the skin in chunks for adults and chop some smaller for baby meal
Shell and clean the prawns, I put whole in the adult one and chop small for Izzys
Make cheese sauce - I use mozzarella ,add maybe dill, tarragon, pepper - what ever you fancy
Boil potatoes and mash with butter and milk

Put the haddock and prawns in the oven dish, mix the cheese sauce in to the fish, smooth th mash potato over the fish mix - can sprinkle a bit of cheese over the mash if you like.

Bung it in the over for 15-20 mins til the potatoes have gone a little crispy on the top

I even did photos - it's yummy!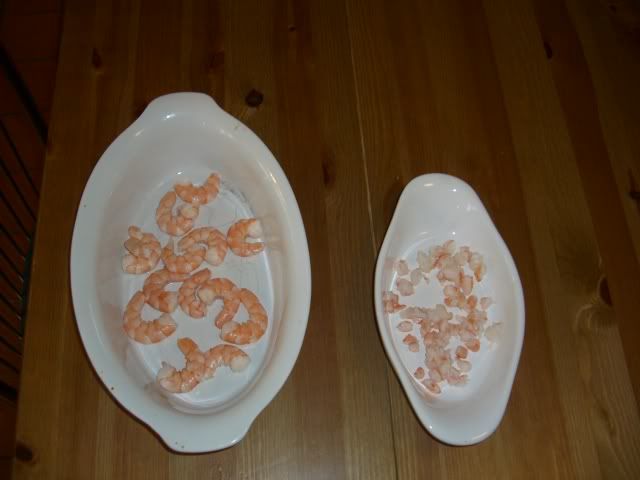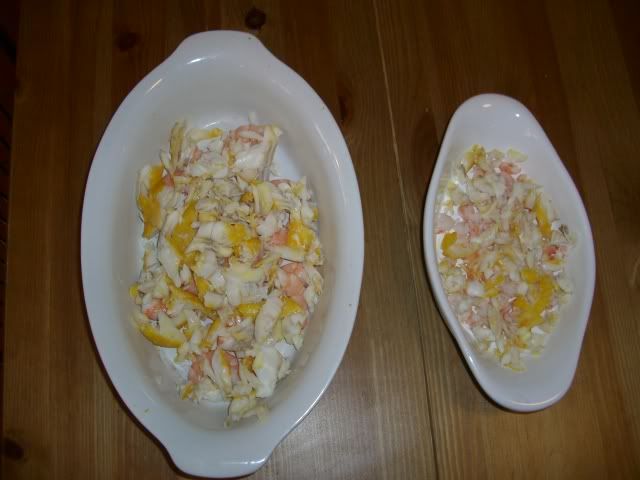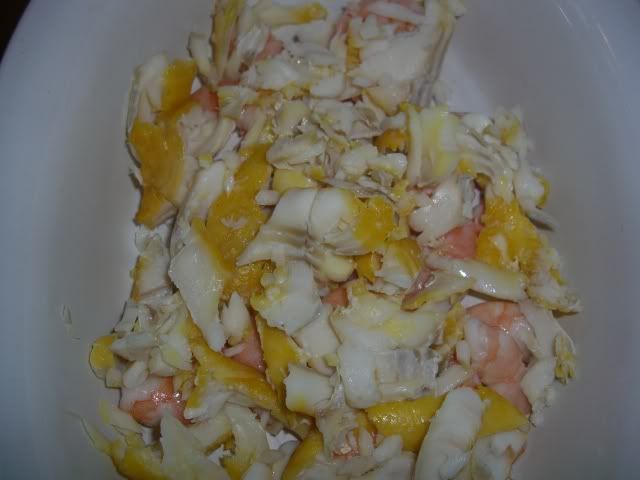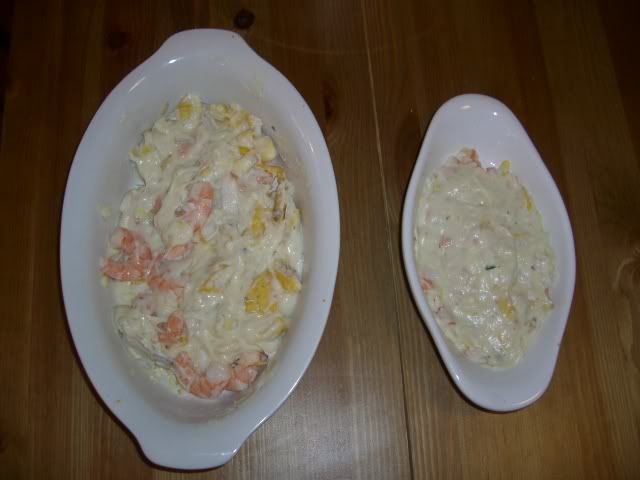 Meg63 wrote:
corrr yummy
luv the photos
wil try that 4 cerys. Can i giv prawns to a 9month old??


No
12 months for shellfish - but I suppose you could replace it with another kind of fish

Its the smoked haddock that's the important bit cos it flavours the whole thing, so what other fish is used may not be so important.