Don't no really were to start, only to say my water's broke on the 16th of March,

had no contractions had to stay in hospital so they could give me injections of steriods so baby's lung can mature a bit.
Ending up having baby on the 19th she was born at 29weeks plus 3 days she doing fine but its just a day by day step I keep blaming myself thinking I was working to hard I just feel down some times coming home to no baby, on top of that I had to have a emergency C section which was terrible, I have good days and really bad day I have the support of my partner and family and friends but I personally want to just hide myself away and just avoid seeing anyone except for baby I no I have around a month of traveling back and forth but its worth every trip and my baby needs me just as i need her. I just felt I wanted to share my story with ladies out there.

Thanks ('
')
Hi hun. Im in exactly the same position as you just now. I went into hospital having contractions stayed in for two days getting steroids and my waters broke. Had my little girl at 31+4. She is fine but is still in special care while establishing her feeding. I also had to have an emergency c section which was awful. Cos it all happened so fast i dont remember anything and my OH couldnt be there. Im having good days and bad days aswell, some where i feel like i was cheated cos i come home and im not pregnant anymore and she isnt here. Im also feeling dissapointed about the way she was delivered cos of the reasons i sed before. Like you the thing keeping me going is being at the hospital and seeing her progress, they rekon i have another week or so before she comes home. Reading your post is like reading my own story its really strange, its kinda helpful reading your story cos then i know what im feeling isnt just me being dramatic or anything. Thanx for sharing your story

_________________


louise55 wrote:
Hi hun. Im in exactly the same position as you just now. I went into hospital having contractions stayed in for two days getting steroids and my waters broke. Had my little girl at 31+4. She is fine but is still in special care while establishing her feeding. I also had to have an emergency c section which was awful. Cos it all happened so fast i dont remember anything and my OH couldnt be there. Im having good days and bad days aswell, some where i feel like i was cheated cos i come home and im not pregnant anymore and she isnt here. Im also feeling dissapointed about the way she was delivered cos of the reasons i sed before. Like you the thing keeping me going is being at the hospital and seeing her progress, they rekon i have another week or so before she comes home. Reading your post is like reading my own story its really strange, its kinda helpful reading your story cos then i know what im feeling isnt just me being dramatic or anything. Thanx for sharing your story


Thank you for replying,
it brought tears to my eye reading your story cause as you said it was very similar to mine.
It has helped me a lot and I appreciate you reply.
Good luck for when your baby comes home as I no this will make you feel complete.

Joanna
hi hun,
helz123 also has a similar story to you in the fact megan was prem and she had a section,
i am going to move this to the premature baby section because there are some fab people who have been through the same and will be able to give you advice and support xxx
_________________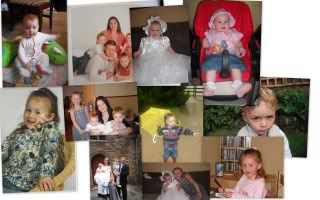 I really love this site. Helps you to find people that are in similar situations to you and this post alone has made me feel loads better purely because i felt like i was going mad cos of the way i felt but when you see other people feel the same it makes you understand that these feelings and things we go thru are all just part of becoming a mum

_________________


Hi asenso, i'm Nicola and i had to have a c-section to deliver my baby girl who was born at 34 weeks, she had to be delivered as she wasn't getting fed through my placenta. Aimee was born at 2lb 15oz, she is 18 weeks old now and she is 11lb 1oz and amazing healthy so that might give you something to focus on.

Aimee was in sbcu for 22 days and it was tough going but you get there, you have to for your baby and every moment of feeling down will be worth it when you get her home xx
_________________

Hi Ladies

I'm right with you, my baby was born 29+2, also by emergency section. I felt no one understand how it feels to go into hospital pregnant and walk out with no bump, no baby and no memory of the birth. A pregnant lady feels and thinks of that baby every waking moment, you plan the birth and spend a long time looking forward to taking the baby home. I was really distressed coming home without her. Also my local hospital was full so we had to travel further and I was doing 100 mile round trip every day. And I have a 5 year old too so its really hard to spend as much time in the hospital visiting my daughter as my as I want to.

She is now transferred (after 3 weeks) to where I was booked in and pregressing well. I am hoping to take her home next weekend, she will be 6 weeks old.

I've also had to extend my maternity leave, otherwise I wouldn't have had much time with her when she is at home - so we are completely skint too!

Good luck to you and wishing you babies a speedy growth and good progress.

During my time visiting my daughter I have seen others who 4 months on are still travelling back and forth to see very sick babies who came into this world at 23 weeks, so I am just happy that I have this long awaited precious little girl who had a 10% chance of not surviving the birth and is doing really well now.

Counting down the days till she is home....


Carol