Hi all

Hope this is not completely off topic, but I really need to tell someone my sorrows right now.
I have been with my boyfriend for 8 months, I know not an anwful long time.
I want a baby since years and thought in him I finally found someone that feels the same. He already has a 7 year old daughter and is divorced however from his ex.
My baby wish is sooo strong these days so I talked to him about it and how serious I was. How happy I was when he agreed! This was on Friday during the day... And then we even bought a baby book together... Later on that day he said he is actually not really happy with the decision, wants to enjoy his life much longer and thinks we should settle more down first and establish foundations and have enough money. Fair enough, we are not living together right now as I am at uni and he lives quite a bit away, but once I'd be pregnant I would move in with him, just dont think its a good idea for me right now to move where he lives and travel everyday. Anyways, I don't know why, but his change of mind broke my heart... I was crying loads on Friday and on Saturday. Just feel like my heart is being ripped out... And then, he picked up his daughter yesterday and went to his mum & sister and talked to them... he all of a sudden changed his mind again and said he is interested and wants to give it a go and if he and his daughter could come over... Stupid me I believed in him! We talked about it again, I explained about money and future plans and how it would work out... everything seemed fine and then again, changed his mind... I just cannot believe I was soo stupid to trust him again! He told me I shouldn't pressure him so much about it and I need to wait until he is ready... I cannot believe he did it again! After everthing! He is gone now with his daughter and I don't know if he will come back with her today. His wee one really likes me a lot and so do I her and nothing is her fault... but right now I hate him so much for what he did! And he even had the cheek to have his wee daughter ask me if I would come to the pet shop with them... How insenitive is he?

Sorry to rant on about this, but I think I just needed to tell someone... If it is any use, I am 26 and he is 34.

Thanks for listening!

Munchkin
x
hi, ur welcome to rant anytime, ul see it a lot here!!!
firstly although its upset u, i really do he thinks he cares a lot about u, and at least he is being honest with u, even if his thoughts keep changing! I think he probly keeps changing his mind because one part of him really wants this with you, and then his head is telling him the hurt hes gone through with his ex and doesnt want to go through all that again so I think fair play to him for speaking his mind, but being a man its just come out all at once and not made any sense. Even though its hurt u i would stick it out with him, he will come around and like u said, 8 months is not THAT long (no offence) he probly just wants to make sure u r in it for the long haul with him and his daughter before complicating the situation any further for her. Hope this helps u a little and i hope i havent upset u any more or offended u.
_________________

Thanks for your reply, it is very sweet and true...
But I just do not want to wait any longer... I know it's daft but I do not want to be thirty having my first baby... no offence to anyone... and this time he really hurt my feelings so so much... and when will the time then ever be right for him? I just really start do doubt him and I just cannot believe that after hurting me once so much he would do it again knowing how much it means to me!!!
My emotions are just all over the place at the moment... i am not even having any appetite cos being so upset...
r u sure ur not pregnant already?! all the signs are there? No its completely ur decision and he has to respect that. I just meant that 2 him he might think he is doing the best thing for his daughter to rush into anything, although if it is a case where u are thinking of leaving him, then i would sit him down and be very clear with him how u r feeling, maybe that might be enough to make him make his mind up one way or the other. On the otherhand, u dont want to get pregnant and then down the road he tells u he felt forced into it,Just be honest with him and explain how u feel and tell him u expect him to explain how he feels to you, you deserve that at least. Good luck, i hope it works out for you.
_________________

I was thinking about that too but I doubt it... Not being sick or anything like that and I have a bit of pain in my stomach which i suppose is either hunger or period pains... I know I forgot the pill once this month... but that happened before and no pregnancy, so I should be fine. I should get my period shortly so should know for sure during the next days... I don't want to get my hopes up...

Of course, I do not want to have a baby without him standing fully behind me, but I do not understand what is going on in his hand and changing his mind all the time. I tried of course talking to him about it but it always gets too much for him about it and of course he had today the perfect excuse of not talking about it cos his daughter was here. Just found out btw that he is bringing her back to her mummy now cos he thought they were not welcome here... He seems to be good at blaming me, even if he doesn't mean it...

I hope this over emotionally is going away soon but I never felt that strong about it and never was so so upset about it... I suppose he really got my hopes up...

I just don't know what to do anymore... part of me just wants to not see him again and when I then think about the consequences of that I am getting upset too... gosh I sound like an emotional wreck eh!

Suppose need to pull myself out of this now... wish I hadn't stopped smoking a short while ago lol

thanks so much for the talk
hi, i think everyone here undersetands why you are so upset, the feeling when you weant a baby is very strong and heartbreaking when things don't go to plan.
i also see your boyfriends point, you haven't been together that long and he wants things to be stable for him and his daughter and probaly doesn't want to bring another child into the same situation.
i would suggest living together first as so much could change in a relationship once you live together, you still have 4 years before your 30 so i wouldn't get yourself too worried and upset.
i really hope all goes well for you, its always better if its both your choice and not more one side so i hope you talk and come to a mutal decision xx
_________________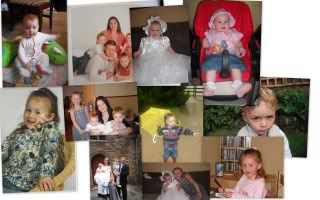 Thanks for the lovely words, which helped so much yesterday!!!

The only problem with the living together is that then I would need to travel everyday for at least 2 hours by train just to go to uni, as he is not keen either to move to the city. So we both would like to move together but out of practicality we do not.

However, we talked last night and I think things just got out of hand at first and everything is fine now. He still wants children with me and we see how things are going over the next few month and if everything is ok, we will start trying round about november time, which means the baby would be born a few months after my third year exams at uni which means I will have a least the pass degree in my pocket.

All I need to do know is of course not talk about babies 24/7 to him he he

I suppose its a good timing as I just stopped the pill and I can get my body pregancy ready...


we women do not have it easy all the time eh? First of all periods for ages and then those stong baby wishes


Thanks again!!!