Received the news yesterday that our little man has Chronic Lung Disease.
Don't be alarmed by the medical term.
Fortunately this can be healed whilst he grows new lung tissues as he becomes stronger.... So our little man is in for the long haul and won't be home until after his due date, possibly oxygen assisted.

He is unable to cope without the C-pap and will be on it for some time. Due to his condition he will be monitored closely for infections but otherwise he is a happy, contented little soul and he continues to gain weight...

I love him soooooooooooo much!

x
_________________

I was just thinking about you and Lucas yesterday


Im sorry about his lung problems but really chuffed that it can be fixed, and its brilliant that he keeps putting on weight, what weight is he now ?

As hard as it is, he's in the best place, they will fix him up for you and another way to think is that the longer he is in there, the more amazing it will be to have him home.

Me and Aimee are sending him lots of luck and hugs to Lucas xx
_________________

Thanx for your kind words...

Yesterday he was weighed in at 3lb 11oz but the day before he was only 3lb 4oz so there is fluid that is inside him that needs to be removed so hopefully today his weight has balanced out as he is on duretics to get rid of the fluid...
I will let you know.

Enjoy your day with your little one... The sun has his hat on!

xx
_________________

Hi suezz
Im hannah im 16.
Aw bless you hun hope he's gunna be ok.
My lil man was born on the 12th march 09 weighing 2lb 4oz at 26weeks and wasn't ment to be due till the 16th june. He also got cronic lung disease and had to be on the ventilater for a long time and the Cpap but He's doing so well now he came home on my due date 16th and he's almost 7lb
Big boy now =) And don't worry hun babies are lil fighters and are so brave and you will have him home with you in no time.=)
I know its very stressful and scary but just keep thinking of the day he's aloud home. When I got told Cameron could come home I started crying it had been a long 13-14weeks in the ICBU And SCBU as My son was taken to manchester and that was 2-3 hours drive from where i lived but eventually he was transferd to lancaster witch was only a hour drive then to Barrow in Furness where is live. =) If was so amazing the day he Came home and He's currently on oxygen now but you get use to it.
Cameron is also on 4 medicice including duretics.

Cameron the day after he was born.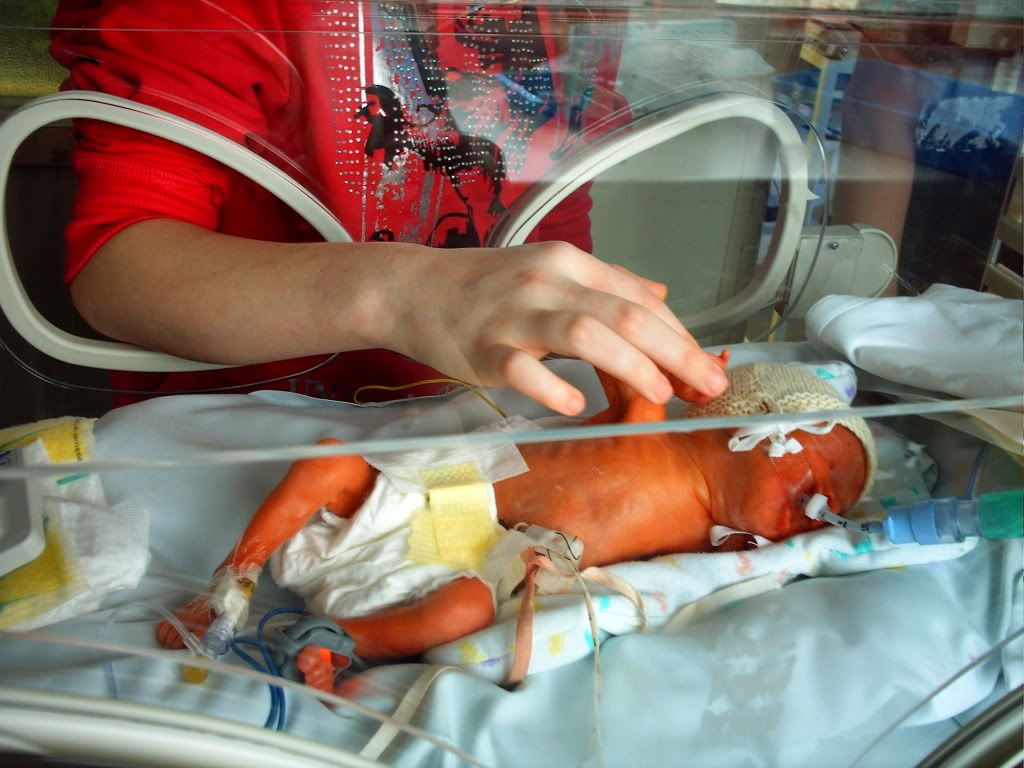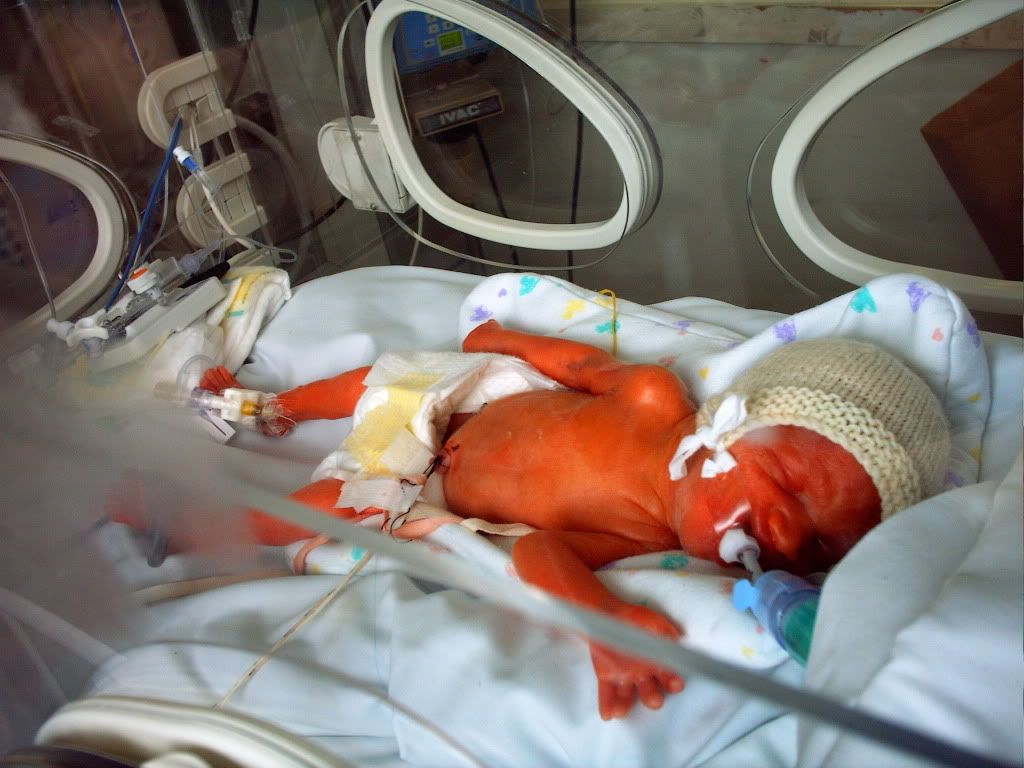 Cameron a few days ago.




Cameron is hossy.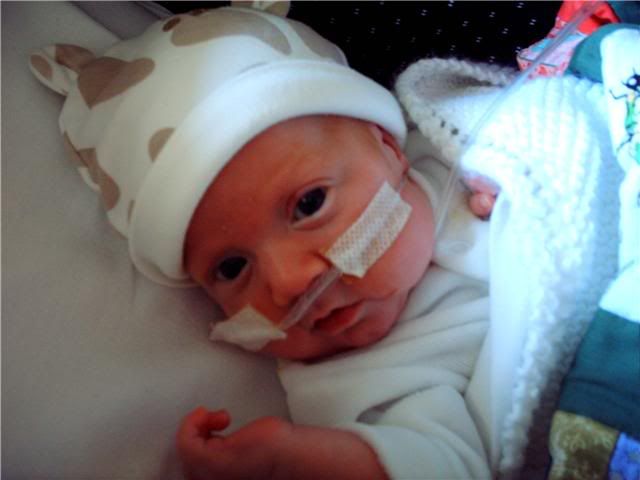 Cameron on his way home.





If you would like to talk just send me a message it's nice to talk to someone who is going through what you went through and if you feeling upset and down you can talk to me about it.
Good luck hun.