hi, caught up on yesterdays big bro today, wow explosive, what was jennifer crying about, she was behaving like a spoilt little brat, my god anyone would have thought he took all her stuff outside and set fire to it
_________________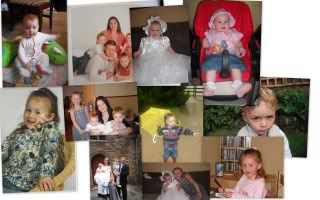 Just watching it now on sky+..............I HATE Jen and Dale and Bex and anyone who is having a go at Mo for Dennis's disgusting behaviour!!!! It was all Jen's fault that the whole thing happened!!!! Silly whinging cow!!!!! Her picture was sh*t anyway! (I am an art school graduate so I am allowed to say that!!!
)

Darnell has got it sooooo right having a go at Jen.....DARNELL TO WIN!!!! He's the only one who talks any sense!!! xxxx
_________________
I'm not on here all the time so if you need anything PM me Arch x
hhhahaha ha
I thought i was the only 1tht dont like stupid Jen and stupd Dale...... they make me feel sick alll smoochy over each other! ewwww uv like only known wach other for about 2 wks and already ur practically gonna get married wen u leave the bb house!

She was so pathetic about the painting, i was pmsl wen watching.... wat a cry baby, all cos Rex touched her 'work of art' but like she said..... u wouldnt be able to do that if it was in an art gallery haha! in ur dreams love!

Shes lapping up all the attention in there, everyone finks the sun shines out of her botty! I think they should put a 'Glamorous Girlie' in there 2 stir things up!!!!! hahahaha Loosers!

_________________


i thought i would be the only one to feel sorry for mohammed he did not deserve that and he is lucky that mohammed was man enough to just walk away and not punch him for that cos den def deserved a slap for that

_________________
http://m1.lilypie.com/lCiQp1.png[img]http://m1.lilypie.com/lCiQp<a><img></a>1/.png[/img]