hehehehehe she's such a plum!!!!!!!!!

dale is just making it worse!!!! "the people that are hated go first!!""
LOSERS!!!!!!

oh no now she's gonna cry.....................booooooooooo hooooooooooooooooo
_________________
I'm not on here all the time so if you need anything PM me Arch x
you always make me laugh arcie. my husband thinks i am nuts, i sit at the comp and laugh to you lot about big bro while watching it.

she loves herself so much and thinks everyone loves her, i bet she thinks dale will walk out after she goes, i hope he doesn't
_________________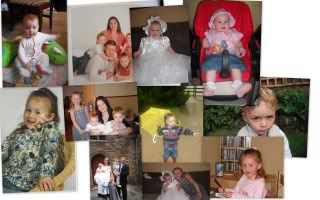 you mean wuke and mawio!!!!!!!!!!!!!!!!!
i hate luke's stupid voice!!!!!!!!!!!!!!!!!!!!!!!! i can't hate Kat cos I haven't got scooby what the hell she says half the time....!!!!!!!!!!!!!!! Lardio and Wuke and like the house b*tches!!! They love a good old wifey gossip!
_________________
I'm not on here all the time so if you need anything PM me Arch x