hi all,
i am posting this topic because i know a lot of the ladies on here i have spoken to in england have not heard of this.
its a green buble bath that has healing agents in it, if you have stitches it is fantastic. its on the side of every bath in maternity here and even in nursing homes i have worked in nurses clean wounds with it. midwifes here recomend bathing in it twice a day after the baby is born to heal.
i recomend everyone who is pregnant get some in, even if you don't need stitches badedas is great stuff to bath in, its very soothing and relaxing,
_________________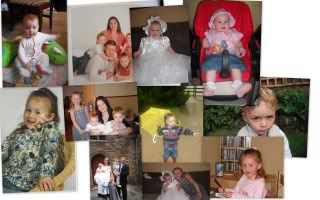 oh my god the more i say the word i recognise it now from my gran using it when i was little!!! she used to swear by it too!!! i will defo get some now in her memory!
thanks amy that has made me smile with nice "gran type thoughts" ....oh god i'm gonna cry in a minute now just from some bubble bath!
xxxxxx
_________________
I'm not on here all the time so if you need anything PM me Arch x