Hello girls...

Just felt I needed to get my worries off my chest and ask for advice. I am a new mum and have never not worked since leaving school. I am finidng it quite depressing at the moment about the lack of funds we have. My OH works FT and is on an average wage. I have enquired to what I am entitled to e.g child benefits and child tax credit and I get maternity pay, however this is just not enough.
We don't have a big mortgage, no loans and no credit cards but just about getting by each month. My OH is very down about it all and is making me unhappy too. I juts wondered how you all cope and get buy..?? I hate the fact I have to run everything
past my OH if I want to buy things now,especially things for my baby, not used to it as had my own money before. Maybe im being unreasonable about it all, just not sure how to take it..


I don't have a job to go back to as I was made redudant, fortunately they paid all my mat for 9 mths (redundancy was small amount as only been at the job for over 2 years). I would like a year off but can't see this happening unless a windfall comes our way..!! We have looked to see where we can reduce bills, but there is nothing we can take away as its all the neceasarry billls req to run a house.

DO you have any tips or is this how it is once you have a baby and only have one wage coming in?

Thanks for any comments. xx
_________________

hi hun, sorry to hear its getting you down, i have never let it bother me but my husband will get very very stressed if we run short.

i took on a job working 3 evenings a week 6-10, its perfect, rob comes home and i go out to work and my kids are never left with anyone else.

It gives me about £450/£500 a month, i look forward to my pay day so much because i go out and buy clothes for whatever for the kids, it comes in great when running up to christmas because i start shopping in august and do a bit each month
It makes me feel better and I am not constantly asking rob for money, also its nice bit of independence getting out the house,

cold maybe you do something like this,? loads of plces do it, supermarkets do after hours stocking of the shelves, the hospital employ cleaners in there hours,
_________________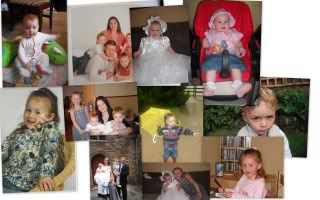 Have you thought about changing the mortgage to Interest Only until you go back to work (obviously only works if you're on repayment at the mo). It might just give you a break for a while. or see if your mortgage lender will let you take a holiday

We find it hard even though I'm back at work part time but it's just a case of being careful and budgeting and sticking to it x
_________________

Thanks girls for having the time to respond to my post, everyone else must be coping ok then?


There is nothing we can do to make finances better unless my oh get a big pay rise! Luckily we put money back ages a go when we were planning to have a baby, so thank god we can buy things for Joshua as and when required.

Im dreading it when my mat pay finishes as I will have to find a job and dont have family to look after Joshua not keen on the MIL doing it and wont be able to afford child care!!
x
_________________